From nightfall, the 5 sites situated in the city of Bouillon,
will come alive every 15 minutes until midnight.
1 - Pont de Cordemois

From the ferryman with the bark (Le passeur en barque) to the stone bridge.


A poetic show in an enchanting setting. This sound and light show, using different techniques including the 'mapping',
will tell you the past of this bridge in a poetical way.

The place called "Passage de la Barque" (Passing of the Bark) was built in a gothic style in 1930.
Far younger than it sounds, it has a lot of things to reveal to us.
It's likely that this magnificent structure, one of the most beautiful by daylight,
will remain the favourite at nightfall.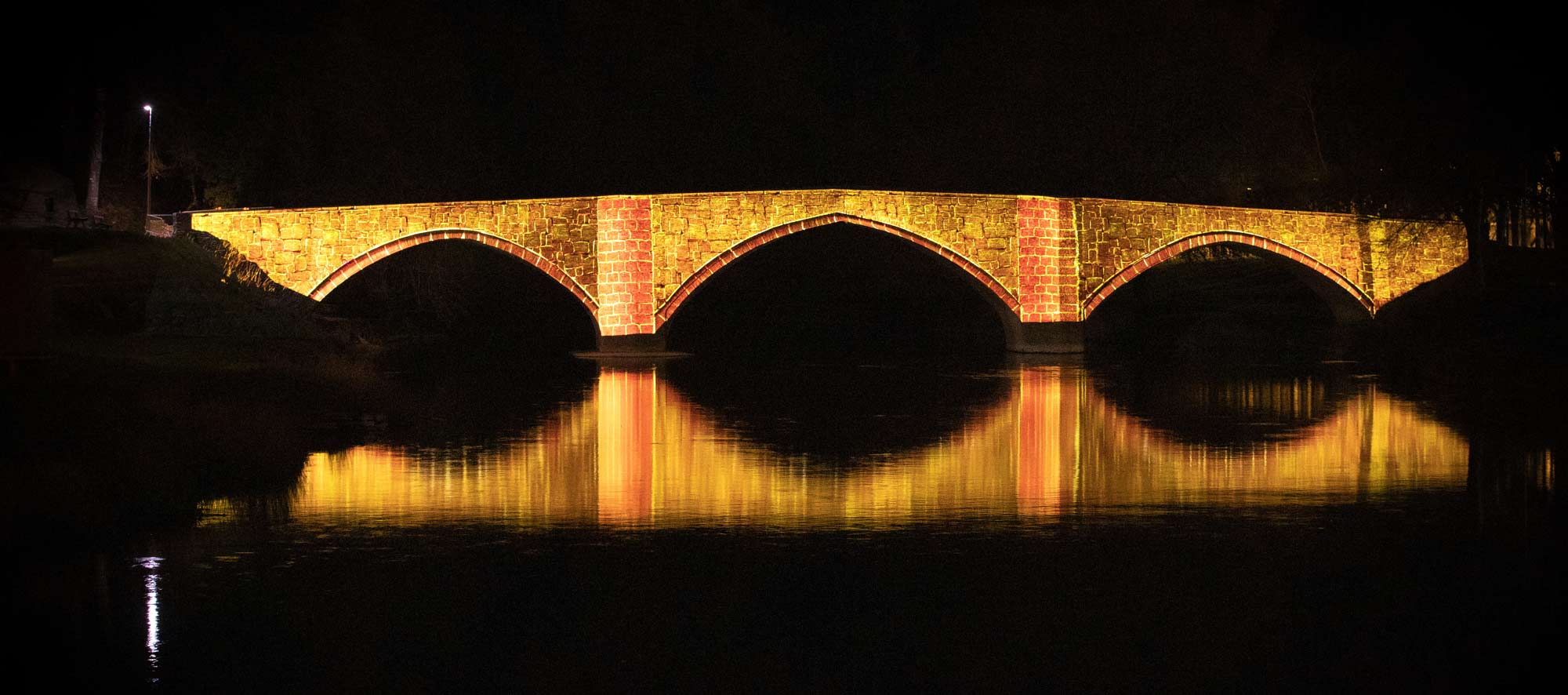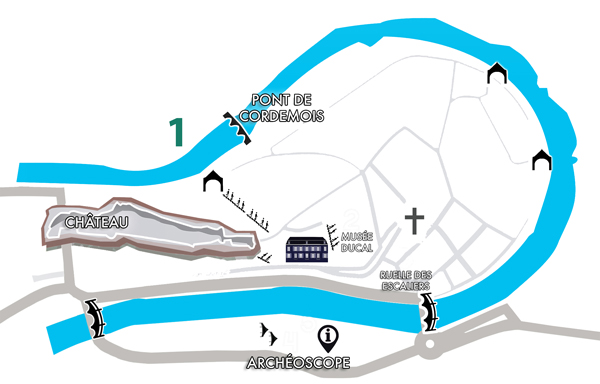 2 - Le Passage

A day, inspired by the flowery patterns on the cardigans of Pierre Rousseau,
from dawn to dusk.


Illuminated in a soft and poetical way, the facade situated at the back of the Museum will come alive
and let your imagination run free. A suspended moment in an enchanting setting.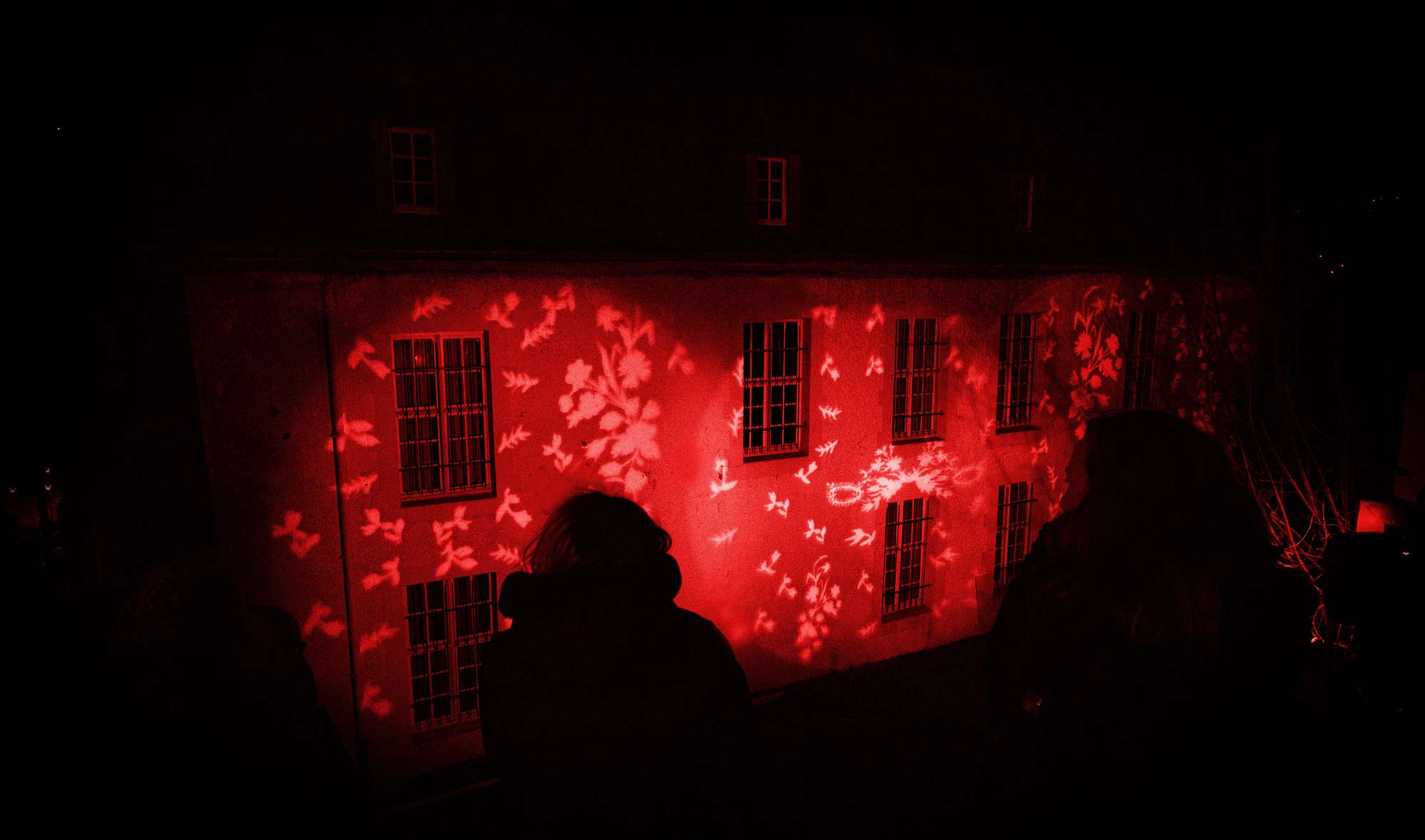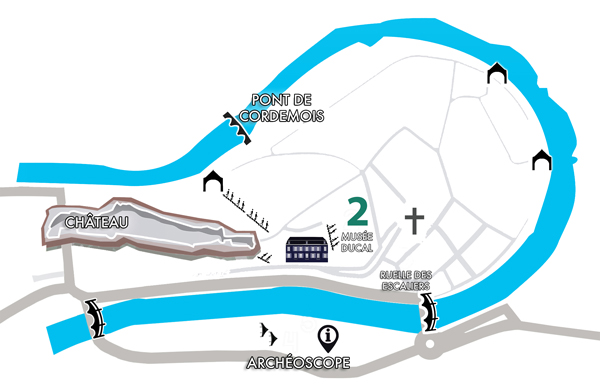 3 - Les Petits Escaliers

Mention of the Duchy of Bouillon in an animated film filled with humour.


Because it has nothing to be ashamed of in comparison to Montmartre,
real name Rue de la Prison (Prison Street) but renamed Ruelle des Escaliers (Stairs Alley) for the occasion,
will transport you in a magical and humorous world.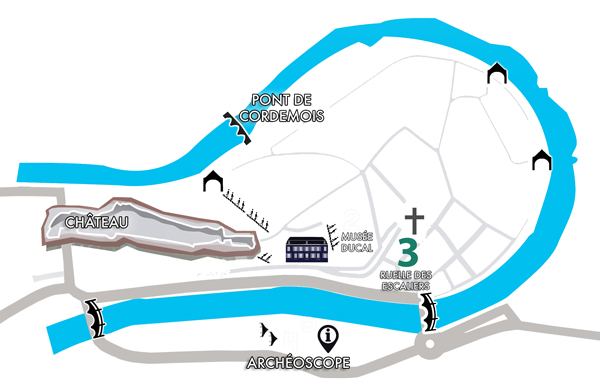 4 - Archéoscope (Parc des Sépulcrines)

A sound and light show projected on the Couvent des Sépulcrines
(Monastery of the Sépulcrines) in Bouillon.


A real sound and light show, situated right in the city centre,
projected on the facade of the Couvent des Sépulcrines (Monastery of the Sépulcrines).


You will see Godefroid de Bouillon, its battles, the Sépulcrines and their Monastery.

You will admire the illuminated metamorphosis of the facade of the Sépulcrines …


This show, on the facade of the Archéoscope, will be projected
from 10.15 pm to 10.45 pm, from the 1st of April to the 15th of August,
and from 9.15 pm to 9.45 pm, from the 16th of August to the 11th of November.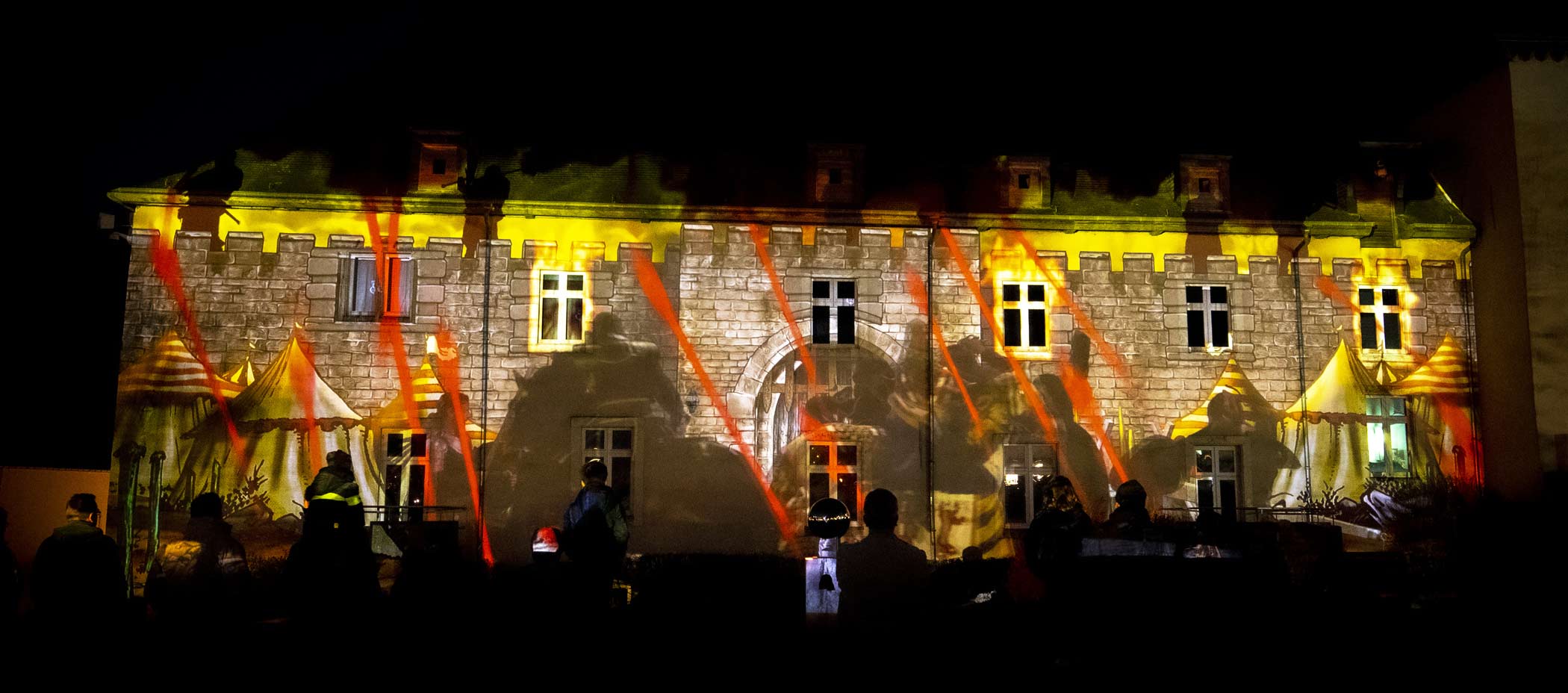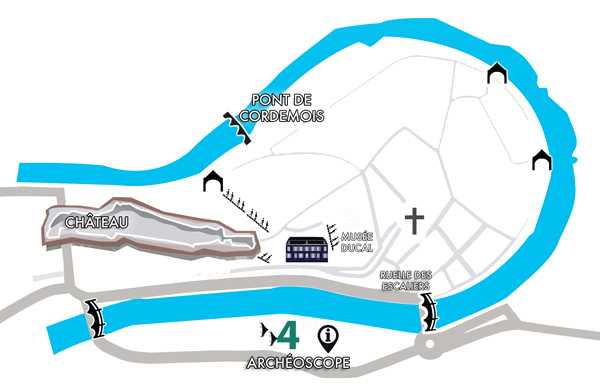 5 - Musée Ducal

The engravings of the 'Société Typographique' of Bouillon come alive.


From the city centre, you can see The 'Musée Ducal' (The Ducal Museum) coming alive at nightfall.
Don't hesitate to go on the other side of the Semois, at the entrance of the 'Maison du Tourisme',
to live this musical moment.